SITE FACILITIES
Many facilities to make your stay comfortable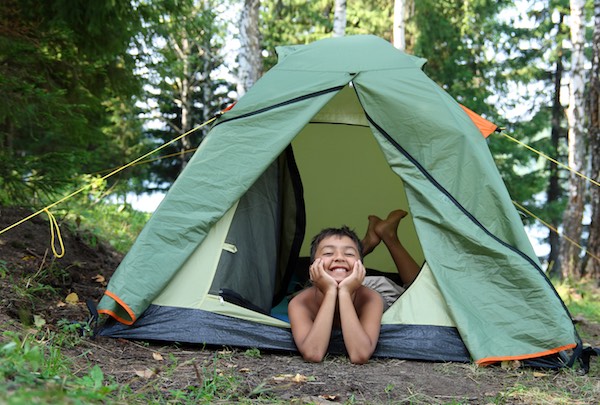 Dolcoed is a work progress and you will notice there are more facilities each time you return. We currently have fresh mains drinking water, chemical waste disposal (green only), recycling facilities, brand new toilet and shower block with shaving, hand-dryer and hairdryer points.
All pitches with metered electric, purchased from reception, minimum of £1. (Deposit of £5 for electric card, refunded on return of card).
There is a kitchen area for campers with kettle, toaster, microwave, washing machine, tumble dryer and fridge/freezer.
A large 'barn', ideal for socialising or even taking campers' refuge from poor weather, it has a full sized snooker table, Fuzz ball, Table tennis and darts area.  With TV and sofa for relaxing and catching up on the News/Sport. We have an area for DVDs and books should you wish to borrow them, if you are in the middle of reading when you depart, take it with you and leave another in its place! There is an information area as well to find out about local attractions, bus timetables and all that's essential around and about.
We encourage all visitors to Dolcoed to bring a comfy pair of walking boots and a pushbike to explore the local area. There is an abundance of natural landscape, nature walks and cycle rides, so if you want to feel free with nature, please ask us for a few tips – or do some Googling on the area before you turn up!
"Had a lovely relaxing week at Dolcoed. Very tranquil and laid back. Great facilities and future plans in the pipeline. Jo and Mike extremely welcoming. When not go carting 🙂 Mike is busy on the practical elements of the site very friendly and helpful. The site is in beautiful surroundings with lots of walks and also easy access to other attractions within Wales. Coast approx. 20 miles away so again nice to explore. Loved the geese and lake and the dog walking field is a great asset. Good mix of tents and caravans/campers and plenty of room to spread out. Great that its clothing optional and took full advantage as weather was great during our stay so peaceful au natural sunbathing was lovely. Overall a good 10 out of 10 - thank you Jo and Mike will definitely be back."
"Dolcoed is a beautiful place, very clean, welcoming and has excellent modern facilities. It is a small, yet, friendly site where nature and, peace and quiet are in abundance. We sat and watched the red kites soaring above our caravan and drank our morning coffee by the small lake. We witnessed a fox and badger outside our caravan under the cover of darkness and the lambs bleating in the field below. It really is a beautiful place for nature lovers. Lots of lovely walks and places to visit. Jo and Mike are incredibly helpful and very friendly and couldn't do enough to help. Thanks we will be back" - J & J
"Wow, first word s from me when I arrived, the view is just stunning as you drive down the leafy lane to Dolcoed, Mike and Jo have really found an Idyllic part of the Wonderful Welsh Countryside, and the usual warm welcome from both, Very clean New modern facilities, showers lovely ,loos spotless, Mike and Jo have worked very hard to update a lot of the old buildings and its really looking Good there , Very friendly site, and definitely the place to go if your a first timer, you are free to wear as little or as much as you like! Local area is great for walking, very pretty town of Lampeter, and if you want to see the Real Wales, try the Mountain Road drive it starts at Tregarran , not for the faint hearted though, very narrow in places, but worth it for the stunning scenery ! Or you may just want to stay on site and chill and listen to the sheep Oh and if you want to find Mike , try the Snooker table in the Games room 🙂 lol Please do support Mike and Jo in their new venture , as the site is now owned by them , not rented, Thoroughly recommended, Enjoy 🙂 Graham"
"We have just come back from 10 wonderful days holiday at Dolcoed. This is a beautiful location with luxury facilities. Everything you need from hot showers which are very blush to a recreation area with a full size snooker table. Jo and Mike who run this beautiful site are very friendly and always around to help to ensure your holiday is perfect. Plenty of places to walk your dog. You can sit around the lake and watch the baby ducklings, amazing! If you're lucky you may see a fish. Walking distance to the pub which serves delicious food. Plenty of places to visit close by. We will be back often... thanks Jo and Mike for a wonderful holiday."
"Eight nights at Dolcoed just wasn't enough. Jo and Mike have worked wonders in the short time they have been there (obviously " The Gang need a mention with what they've done to help get the site ready).The toilets, showers and washing up area are second to none. The atmosphere is so friendly with no cliqueness. Can't wait to get back there in July for Race Day."

"Didn't see either of you around before we set off home yesterday and didn't want to bother you at reception, but wanted to say a massive thank you to you both for making our first stay at your wonderful site so enjoyable!".

"Thanks Jo and Mike, we really appreciate the kindness you showed us on our first visit, we were so nervous! The tour you gave us was amazing, made us feel comfortable and your attention to detail was brilliant".

"Mike & Jo have worked wonders with the place. Everything is clean and tidy. The place was unrecognisable to us as we have been going along time. Everything has been given a new lease of life, thanks".

"2 weeks of relaxation gone so quick - Jo and Mike welcome you and show you round then you're free to walk the ground at your leisure, everywhere you walk you will get a hello. Jo and Mike really made our holiday as nothing was too much trouble".

We have just had 3 nights here, lovely site Jo and Mike are doing a great job looking forward to going back and seeing all the new features, perhaps next time we come the sun will shine more!😀

Booked a five night stay at dolcoed and left 11 nights later, what a fabulous place friendly people, quite and relaxing would highly recommend, no party's weekend after weekend, if you want to relax this is the place to go. Host's Mike & Jo go out of the way to show you around and nothing is to much trouble, all modern brand new facilities and even a full size snooker and table tennis table also a very big T.V to catch up on News and sport or anything else you want to watch (if you want too). Well done on putting Dolcoed on the naturist map in Wales.

Well, what can I say, we've had a fabulous week at Dolcoed with great company. Thanks Jo & Mike for a lovely relaxing holiday can't wait for our next visit and to see what changes you have made in your new adventure.