WHAT OF DOLCOED ITSELF...
Surround yourself with nature and beauty
You'll know that Dolcoed caters for all visitors, especially families. It is a naturist site (or nudist site, depending on your views) – either way we hope all our visitors will feel free to be undressed or dressed, in their own company or with friends, social or alone, the choice is yours! The atmosphere at Dolcoed is one of understatement, it's not a 'party' site, rather, it's one of congenial peacefulness. We hope that you just feel relaxed in the stunning surroundings.
And what surroundings – a gently undulating site has all the space you need to walk and ponder, maybe with your dog (on a lead at all times please), perhaps pausing to look for a kingfisher or an otter near the banks of the lake. If you're not as fleet of foot as you'd like then the site is also manageable if you use disability aids.
Looking at the facilities, Dolcoed has 15 defined gravel, level touring caravan pitches, each with a metered electric hook-up. The site has its own access road with a large wooden gate at the entrance. 
In addition, we have camping pitches available with or without electric hook-ups. There is also a beautiful static caravan called "Peters View" named aptly after Dolcoed's previous owner who was known to enjoy wandering unclothed around the site. New for 2019 is Dolbach, a beautiful and compact glamping pod which is kitted out with bed settee, all cooking and dining facilities and a tv. In a nice evening you can sit out on the verandah overlooking the beautiful Teifi countryside. 
The accommodation is available all year round, we always try ensure in the colder months that it is warm and welcoming when you arrive.
A large 'barn', ideal for socialising or even taking campers' refuge from poor weather. It has a full sized snooker and pool table, fuzz ball, table tennis and darts area. With TV and sofa for relaxing and catching up on the News/Sport or just reading a book.
Chemical waste, using only 'green' chemicals please, has a dedicated disposal point. There are fresh mains water points, fridge and freezer, a small kitchen area with kettle, toaster and microwave. A small library with books and DVD's, a washing-up area, washing machine and tumble dryer.
"Peters View" is our 4/6 berth static caravan at Dolcoed,  beautifully situated looking over the Teifi Valley in its own setting. Peters View is dog friendly and has 2 x double bedrooms.  It also has double bed in the lounge area should you require extra sleeping room.  It has fridge/small freezer, cooker, grill, hob, microwave, kettle and toaster.  It also has a large dining area and lounge with toilet and separate shower.
Dolbach is a two berth glamping pod, beautifully situated overlooking the Teifi Valley. Dolbach is dog friendly and has a double bed settee, kitchen and cooking area, with small dining table and chairs. It has a fridge, small freezer, cooker, hob, microwave, kettle, toaster and a verandah to sit down in the evenings. Dolbach is disabled friendly as it has an accessible ramp. (Shower and toilets are opposite in the main barn for Dolbach).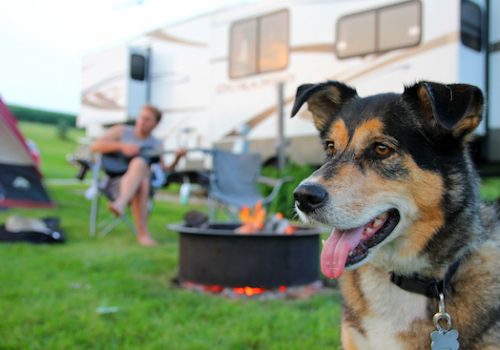 NEED ANY MORE CONVINCING TO STAY?
For those who are looking for a natural relaxing experience please feel free to contact Jo or Mike and we will be happy to answer any questions. If you have any special requirements please let us know and we will try as best as possible to accommodate you. If you are interested in visiting or staying with us, please complete the contact form (or call us on the number below)
Dolcoed, Maesycrugiau, Carmarthenshire, SA39 9DH
01559 395 820 / 07534 926 822
jo@dolcoed.co.uk